It is 100% free to sign up to receive freelancing or collaboration opportunities.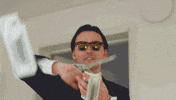 How come is it is free?
We only charge creative freelancers who would like to access the business admin services that include quoting, invoicing and client relationship management. We neither charge on sign up nor to receive opportunities.
Published on: 23 / 10 / 2019